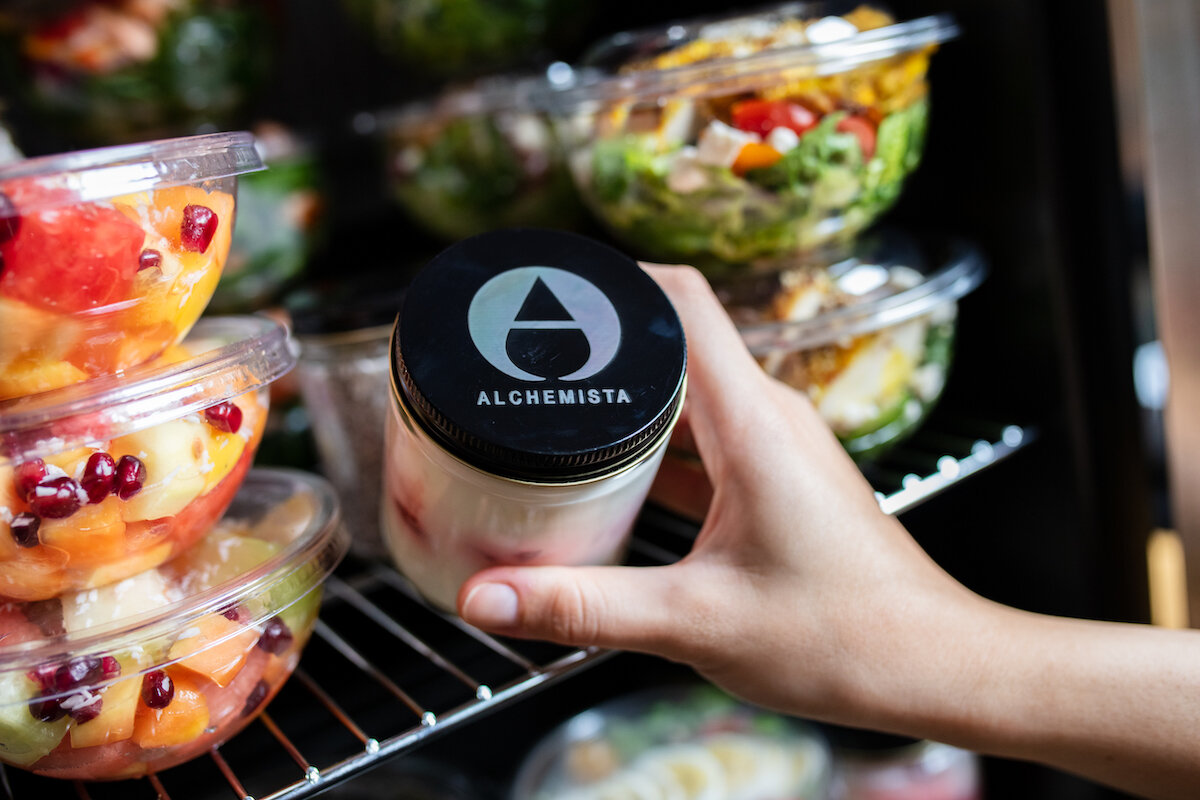 Meet En Route, a new daily takeaway service from Alchemista
Mindful Meals for Busy People, Made Fresh Daily!
En Route Is The Answer To The Question On Your Employees Minds Every Day: What's For Lunch?
En Route is our latest offering in our never ending quest to make office food and beverage easy, healthy and delicious. En Route is a daily takeaway meal service that requires absolutely no setup on your part! Our new offering includes a focused selection of handmade Salads & Grain Bowls, Sandwiches & Spreads, Hot & Cold Breakfast, and even cold-pressed juice; all created by our talented culinary team, made fresh with health and satisfaction in-mind.
A few of our favorites include:
Overnight Oats w/ Coconut Milk, Cacao, & Banana Brulée

Eggplant & Roasted Squash w/ Herbed Goat Cheese Whip on Potato Bun

Marinated Chicken Salad w/ Farro, Feta, Pomegranate, and Arugula
No food program or break-room necessary! We deliver or drop off your goods, sustainably packaged, with up to 48 hours notice! Whether its breakfast, lunch, or a just a quick snack en route, we have you covered!

We offer the entire selection, stocked daily by our Client Attendants for your team's convenience; the ultimate amenity for all employees! We fill the fridge, you nourish yourself. We can even bring the fridge!
Now Accepting Orders For October Delivery! Fill Out The Form Above To Get Started!
Now Accepting Orders! Get Started Here
Variety
Menus are 100% customized to meet your needs – everything from Eastern Standard to McDonalds, poke to chicken & waffles, Australian meat pies, salad bars, and many more.
High-Touch Hospitality
We come from the restaurant word; we know food and service and bring out high-touch approach to every touchpoint.
Alchemista Style
We believe in the mantra that you eat with your eyes. We take great care in the display and presentation of our food- from attractive containers to carefully labeled descriptors complete with allergen info.
Flexibility
Keto? Gluten Free? Need Coffee? Whatever the request, we're nimble and quick to adjust.